Here is a look at the seating layout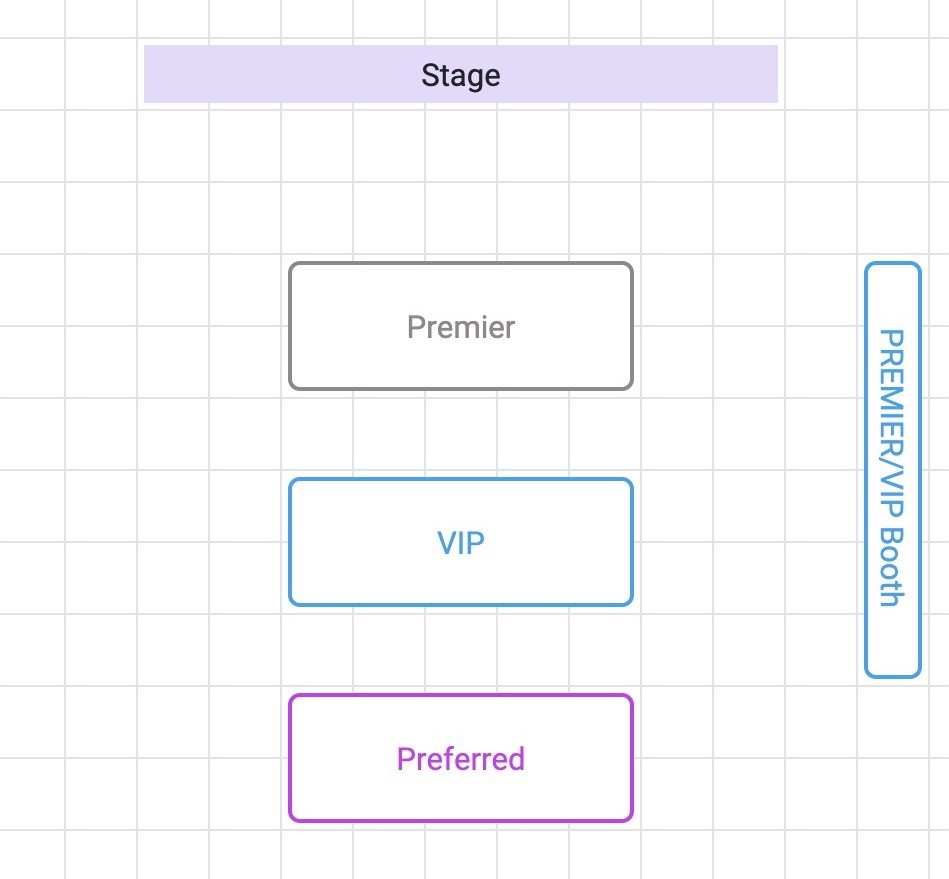 Date Night Ideas Orlando | Cherry Bomb Burlesque Tickets
Looking for a Fun Date Night in Orlando? Check out the #1 Burlesque Show in Orlando, Cherry Bomb Burlesque!

Cherry Bomb is an American Neo-Burlesque all female show that bridges sensuality and artistry. A genre of variety show… A blend of satire, performance art, and adult entertainment featuring striptease and broad comedy acts. Though based on the traditional Burlesque Art, the new form encompasses a wider range of performance styles.

Sure we have pretty girls and sexy dance numbers, but it is about bringing people to their knees through the inner power of what we call "The Cherry Bomb Effect."  Acts range from anything from classic striptease to current dance numbers and theatrical mini-dramas. The show is sassy and funny with steamy choreography, creative props, 6 beautiful dancers and 2 comedians!